New

2020 Behavior Gap Calendar!
The Behavior Gap Calendar: A year's worth of conversations, hanging on your wall. Orders close September 30, 2019.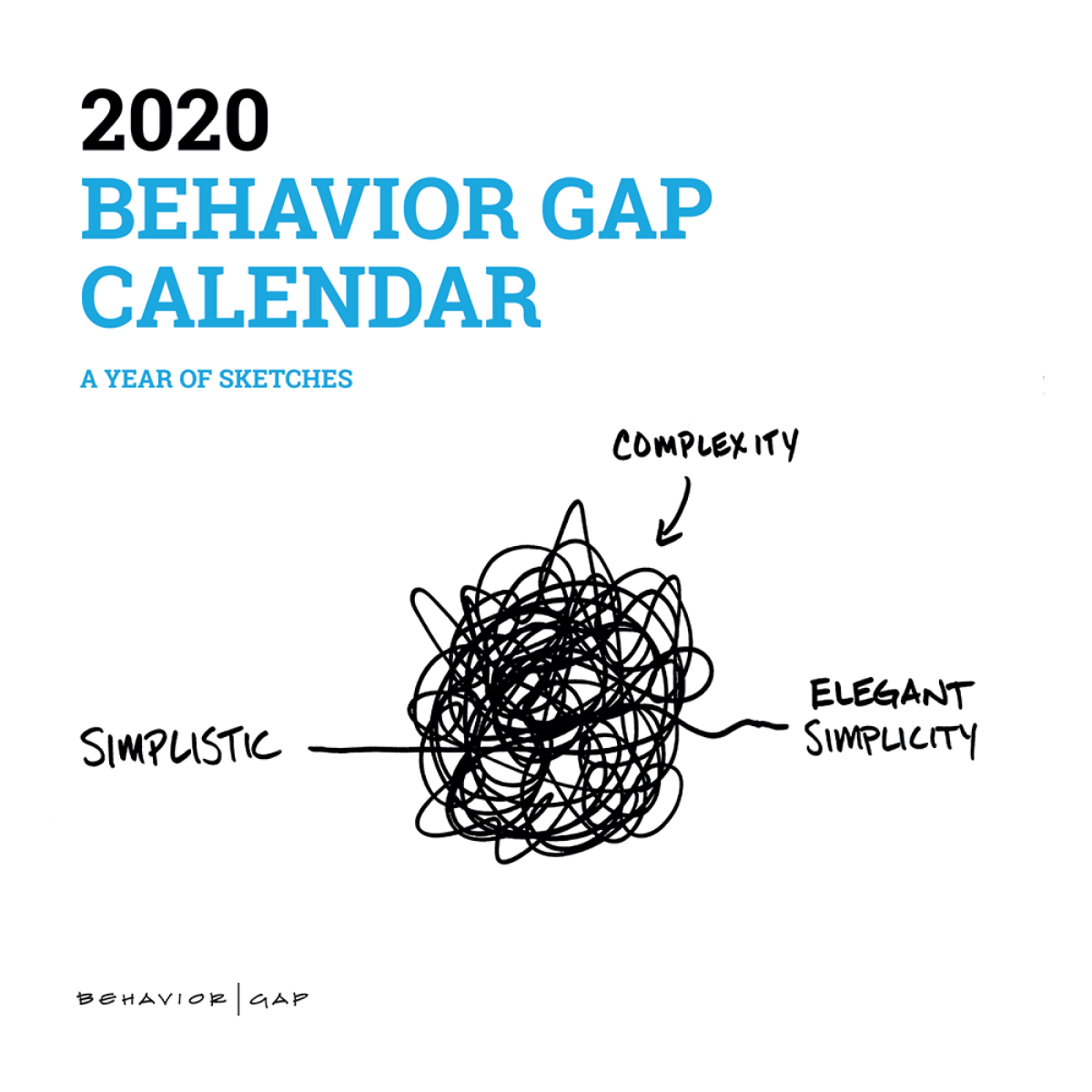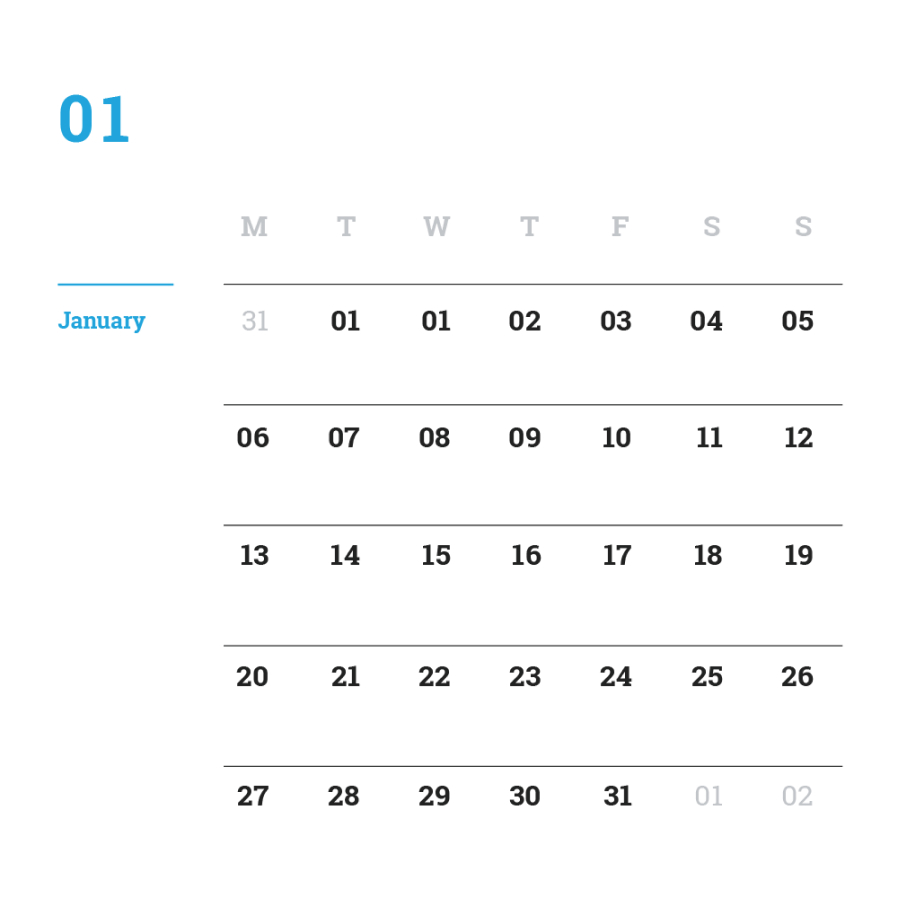 You aren't buying just a calendar…
We've been doing this since 2015 and it's a favorite project of mine. You think I'm here to sell you a calendar, but I'm not. Don't get me wrong. We put a lot of effort into making this calendar the most beautiful calendar you will ever put on your wall. Amazing design, 12 sketches… but this is not just a pretty calendar. What you are really buying is a year's worth of meaningful conversations!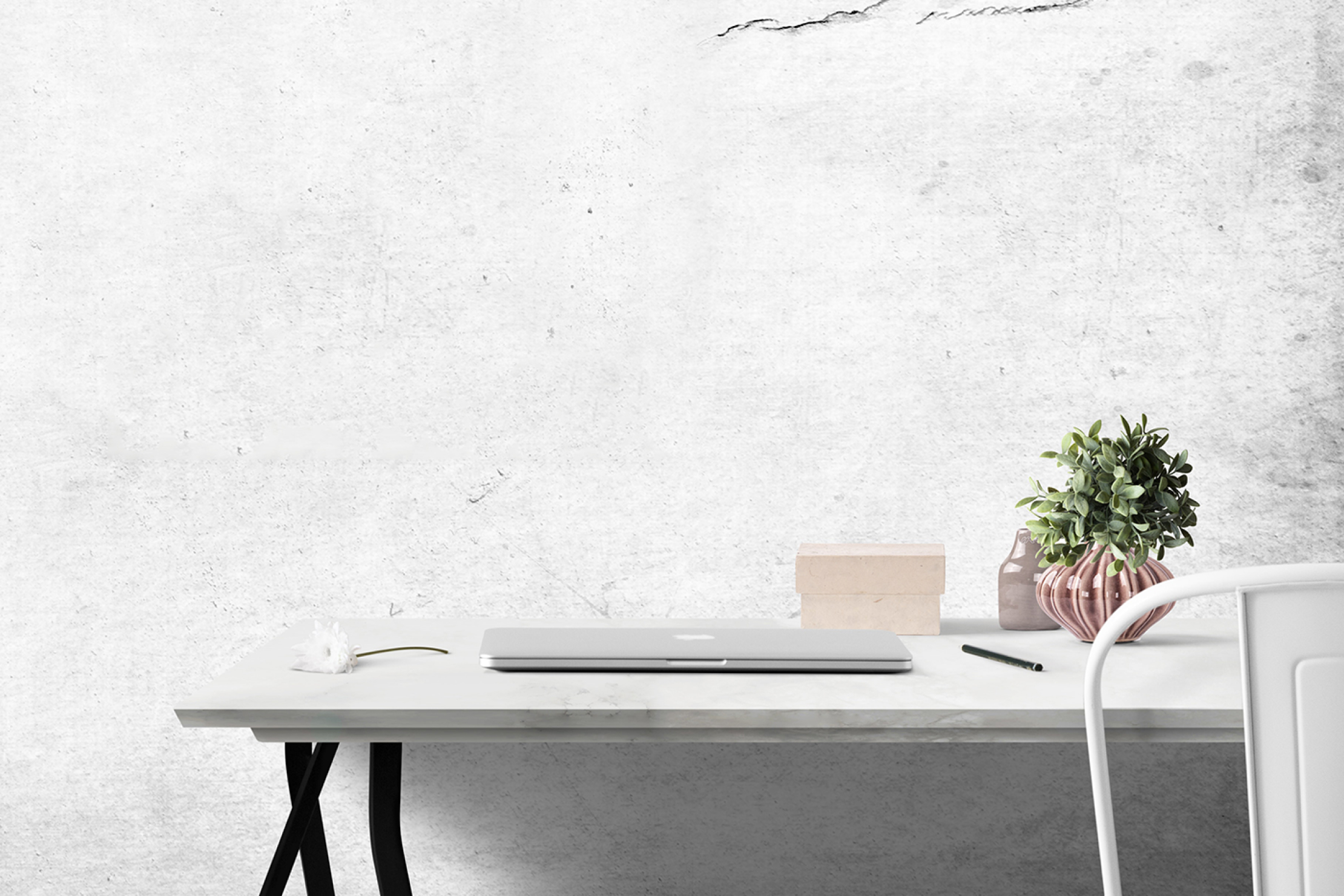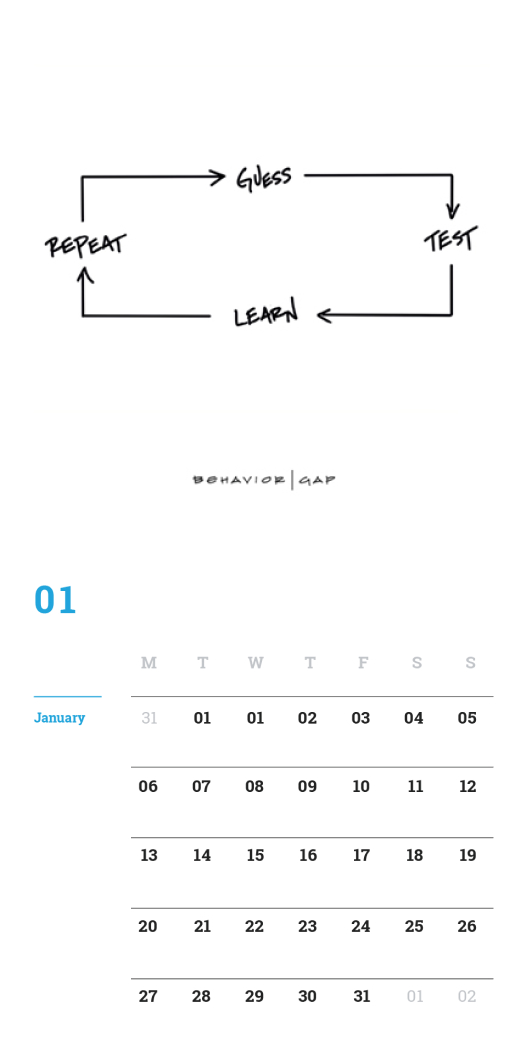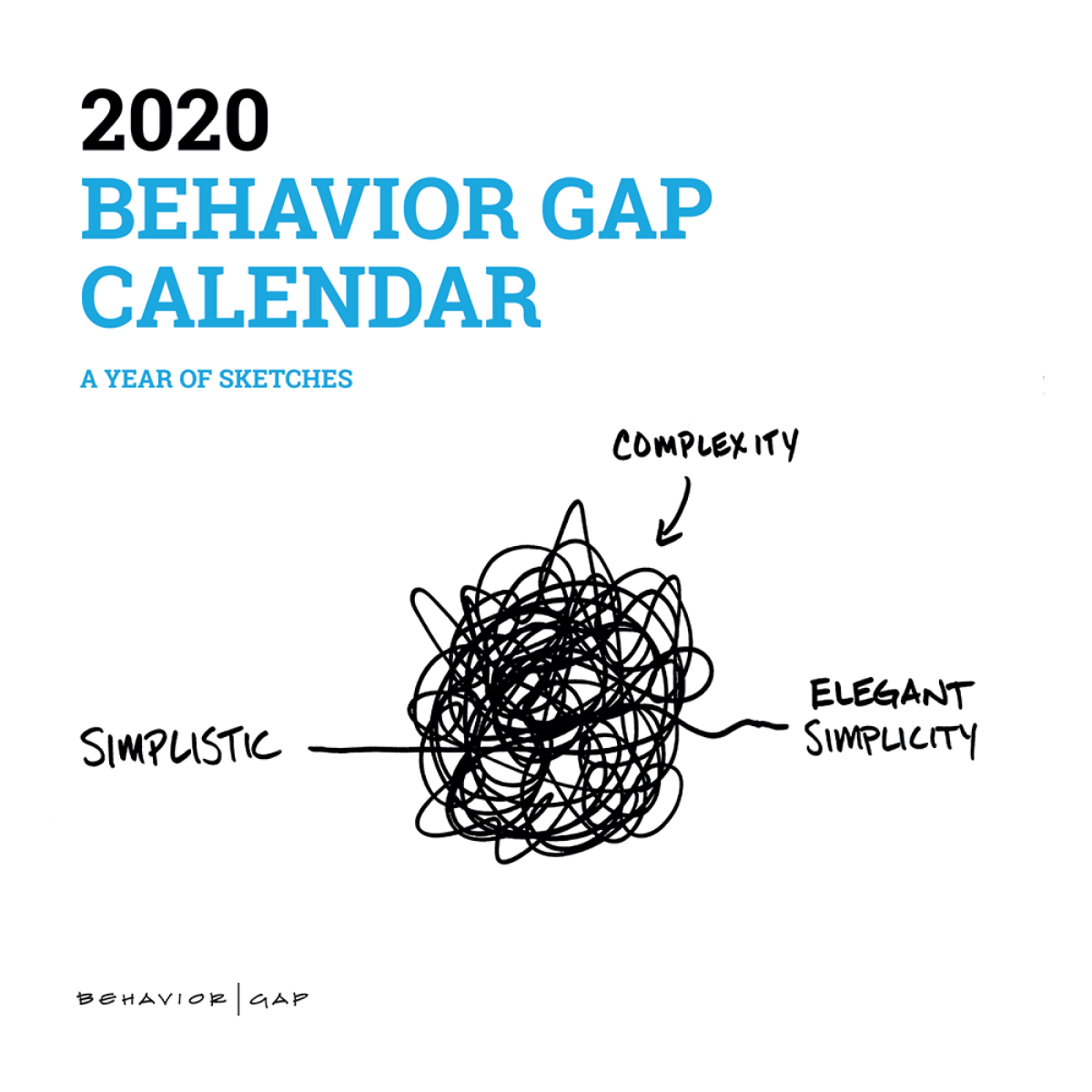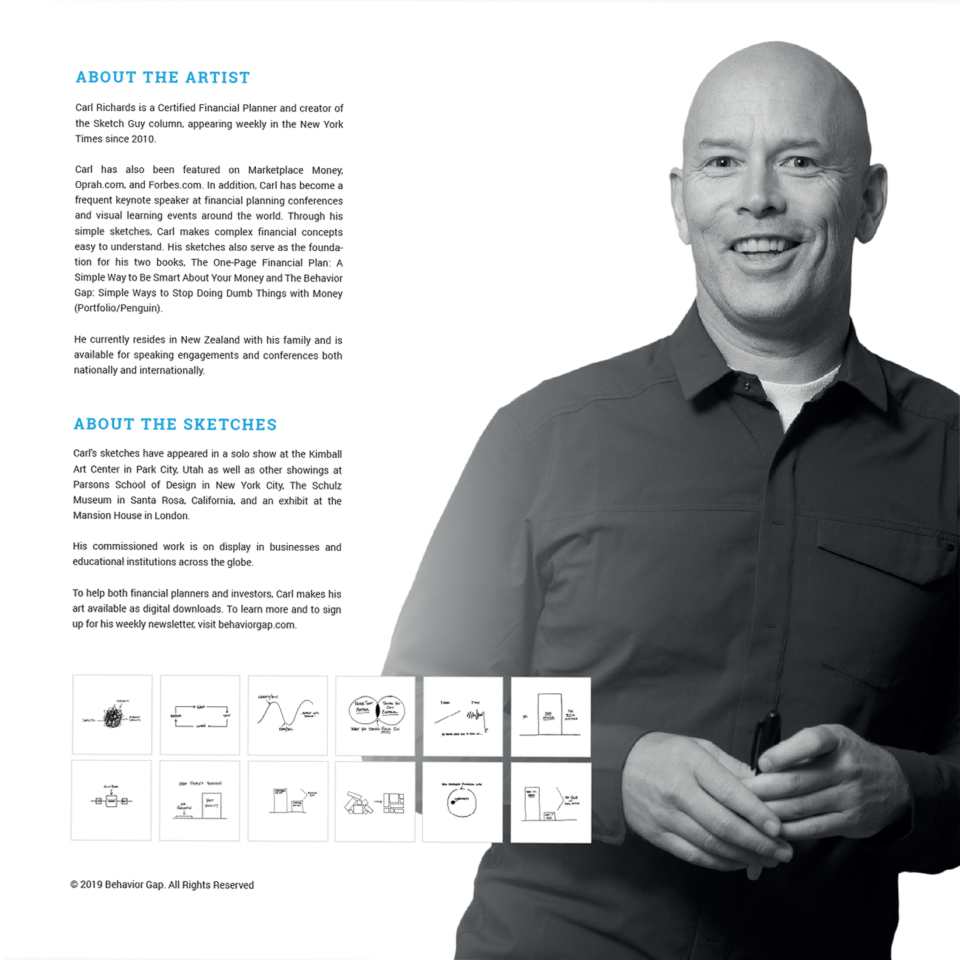 2020 Behavior Gap Calendar—
$20
Sales are open today for the 2020 Behavior Gap Calendar. Those of you who have ordered before know that once orders close, they are closed. So don't wait to order! You have until September 30, 2019.
FAQ
When do calendar orders close?
Orders close on September 30, 2019.
When will my calendar order ship?
Calendar orders will ship on November 25, 2019.
What is the calendar format? Does the calendar include holidays?
This is a monthly hanging calendar featuring a Behavior Gap sketch on the upper page and a monthly calendar on the lower page. There are no holidays printed on the calendar. The calendar measures 12" x 12".
Are the calendars individually wrapped?
Yes, calendars are individually wrapped and are easy for giving as a gift!
Do I save when placing a bulk order?
Yes!
1 calendar = $20
10 calendars = $185 ($18.50/calendar)
25 calendars = $375 ($15/calendar)
100 calendars = $1,200 ($12/calendar)
Can I ship my order outside the United States?
We've done enough international shipping to learn that customs in different countries is a roll of the dice. Unfortunately, we're just not comfortable gambling with something this important to us and to you. Please know we're working on a solution. If you're interested in delivery outside the United States, please email admin@behaviorgap.com and let us know.
Have a Question?
For questions or to inquire about international shipping options, please email us admin@behaviorgap.com.