Focus

$600
We've turned this popular Behavior Gap sketch into a signed, numbered, and framed limited edition letterpress print for you to hang on your wall.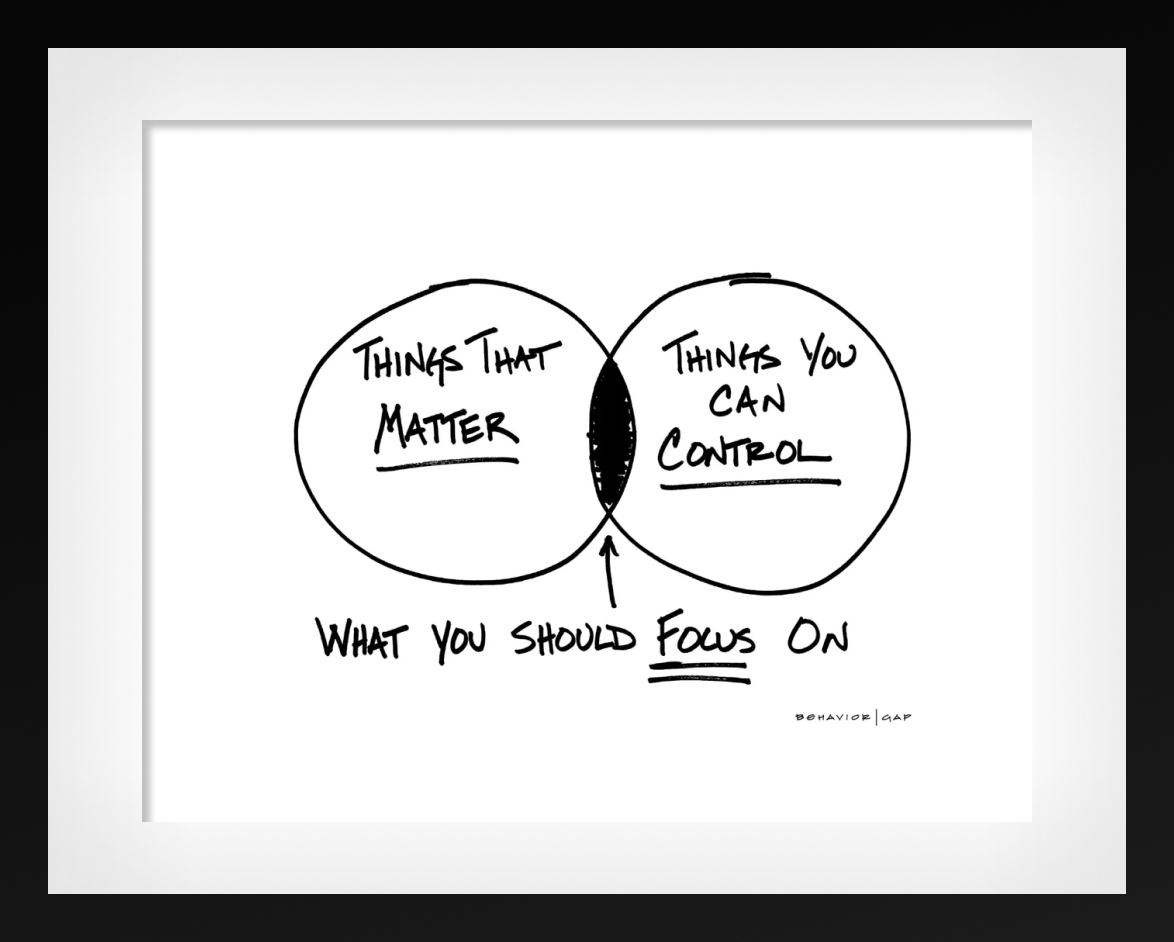 As you've probably figured out by now, I love making sketches like these. Not just because it's part of my job as a columnist with The New York Times, but also because I love the power of these sketches to change the way the viewer thinks about the world… to simplify and distill complicated ideas, resulting in a better alignment of behavior and values.
This sketch, called "Focus," is one of my absolute favorites for that specific reason. I come back to this sketch any time I find myself spending a ton of mental energy agonizing over something. I simply think of this sketch and ask myself two simple questions:
1- Does it matter?
2- Can I control it?
Unless the answer is yes on both counts, I can stop thinking about it!
Why?
Because why worry about something you can't control? And why try to control something that doesn't matter?
Go ahead, just try to give me a good answer to those questions!
FOCUS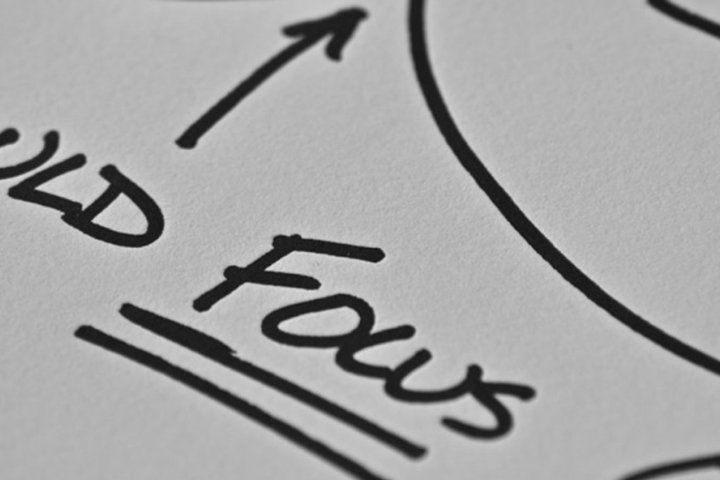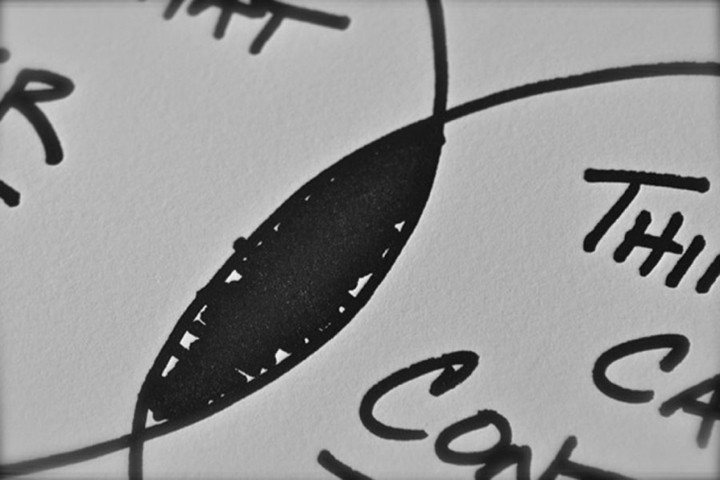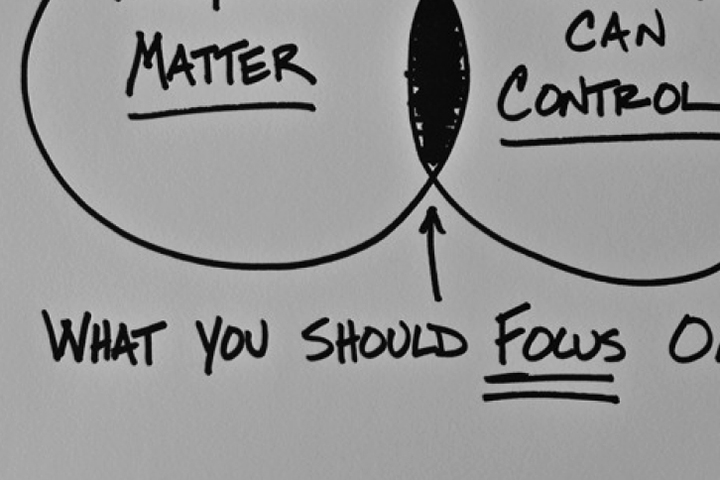 "I had a meeting this afternoon with clients I've worked with for many years. They LOVED the Focus print, understood that it is what we try to help them do, and then asked if they could take a picture of it to send to their two grown sons who live in another province!"
Terry L. Oehler
CPA, CA, CFA, CFP
 Senior Financial Advisor,
Assante Capital Management Ltd.

Regina, Saskatchewan Canada
BUY FOCUS — $600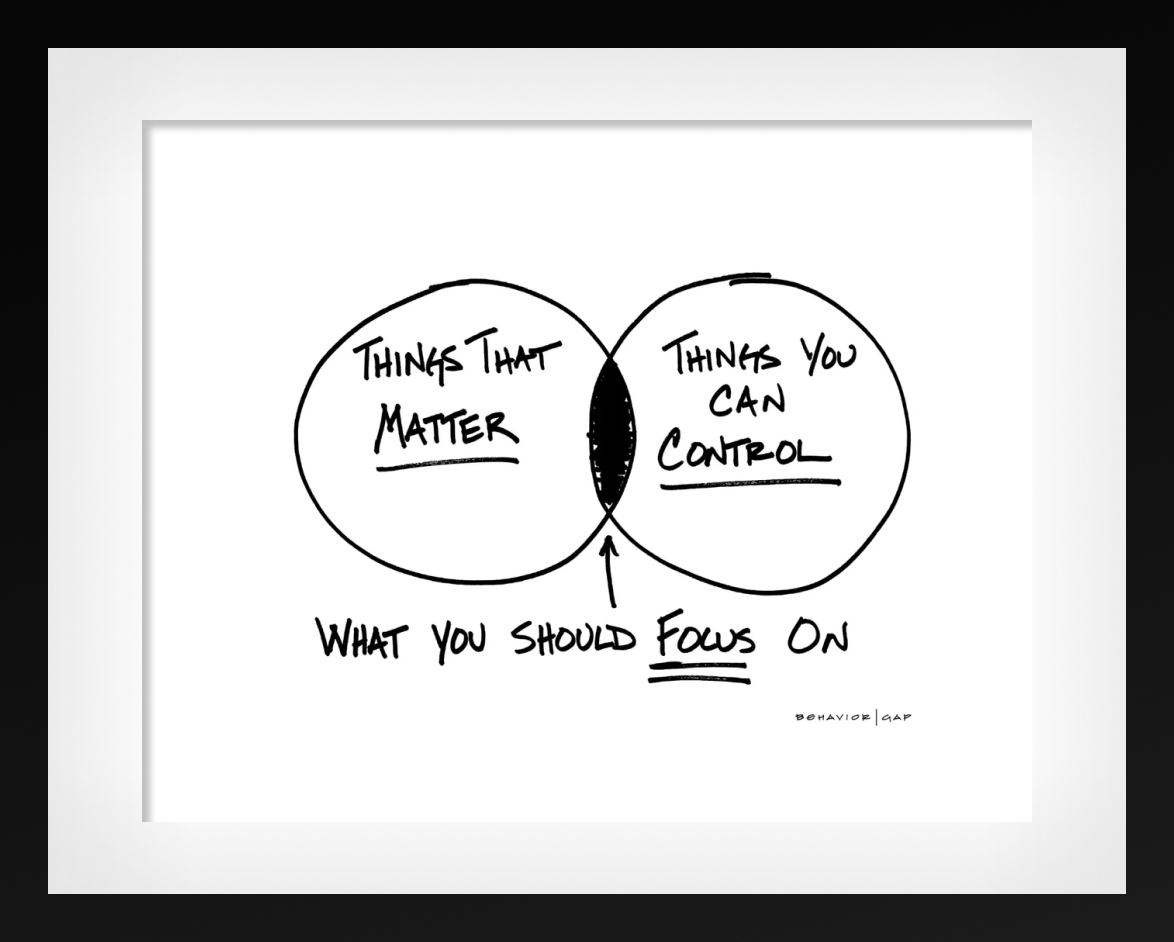 Limited edition
Signed and numbered
Framed 11 x 14 inch print
Letterpress print
Printed and framed in the Wasatch Mountains
Free shipping in the United States