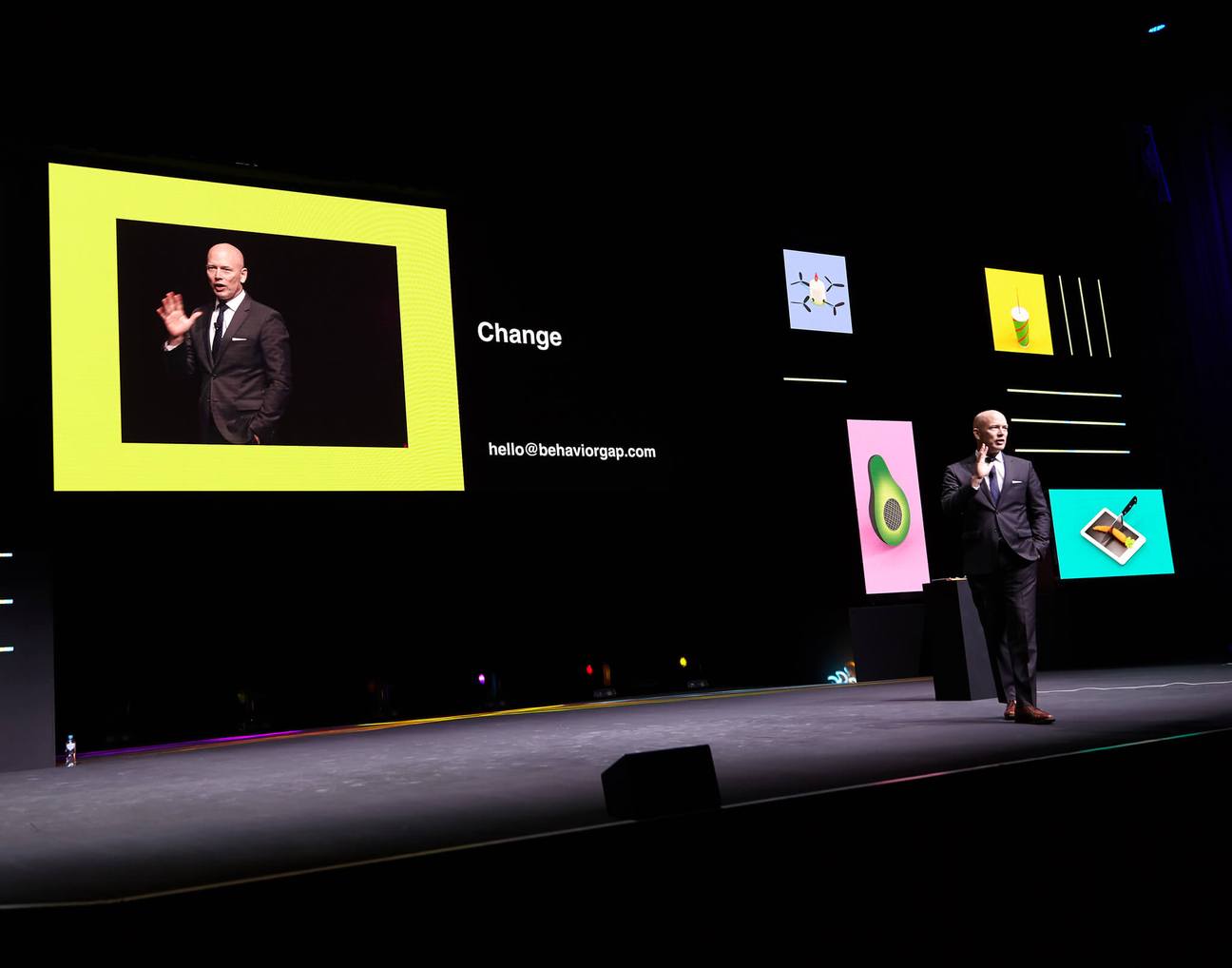 Carl Richards is a dynamic international speaker and author, well known for his ability to simplify the most complex money ideas.
The financial world is traditionally complex and not very friendly to the average individual. Carl Richards cuts through this complexity by creating easy-to-understand sketches that simplify the challenging, but important, subject of finance.
As Carl's sketches have reached a wider audience, his speaking engagements have grown to include presentations that focus on design and the value of images to communicate big ideas.
Carl speaks to both advisors and investors in small groups and at large conferences. His energy and desire to connect pulls in the audience and delivers a memorable and valuable experience.
"Our desire for validation comes with some serious blind spots. Income is relative to so many other factors that both the number of dollars earned and how they appear to be spent make for a worthless comparison."