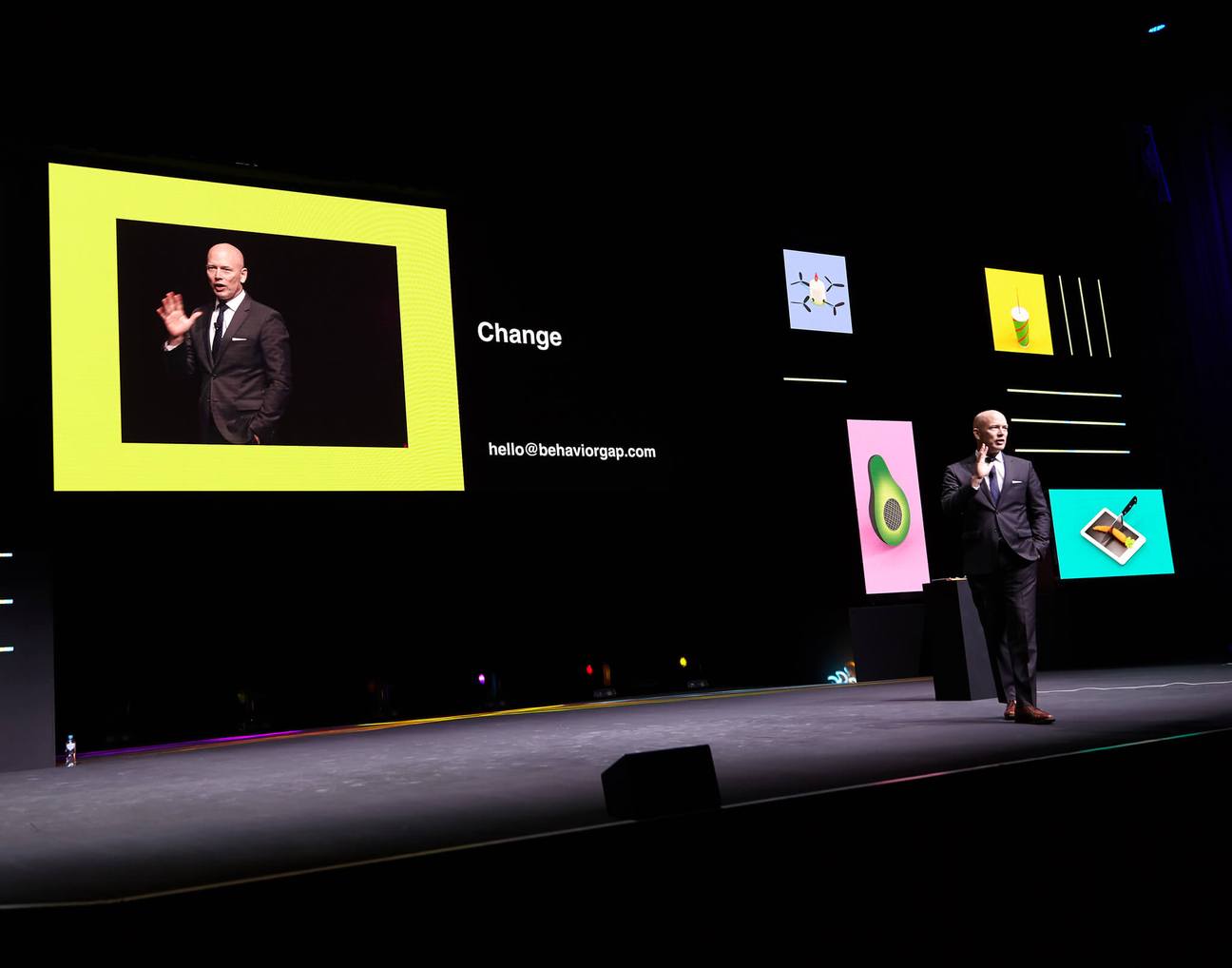 Carl Richards is a dynamic international speaker and author, well known for his ability to simplify the most complex money ideas.
The financial world is traditionally complex and not very friendly to the average individual. Carl Richards cuts through this complexity by creating easy-to-understand sketches that simplify the challenging, but important, subject of finance.
As Carl's sketches have reached a wider audience, his speaking engagements have grown to include presentations that focus on design and the value of images to communicate big ideas.
For information about booking Carl to speak at your event, please email the event date, location, and what makes your event unique in your industry to hello@behaviorgap.com.
Some of Carl's favorite work is the conversations he has as a guest on podcasts. The topics he enjoys speaking about right now are Real Financial Planning, doing work in public, creativity, and impostor syndrome. But if you have something else you'd like to talk about based on his work, he will talk with you about that! If you would like Carl to be a guest on your podcast, email hello@behaviorgap.com.